UP Cebu Chancellor Atty. Liza D. Corro welcomes the team from the Johns Hopkins University's (JHU) Paul H. Nitze School of Advanced International Studies (SAIS) Women Lead, led by JHU SAIS Women Lead Director Dr. Chiedo Nwankwor.
UP Cebu has entered into an academic and research partnership with JHU to establish a research practicum project that develops strategies for enhancing community resilience through gender-responsive disaster risk reduction, recovery, and reconstruction.
The JHU team is in Cebu for fieldwork from January 9 to 23 and is working closely with our students who are enrolled in "Gender Issues in the Philippines" (Social Sciences 105).
Dr. Nwankwor and UP Cebu Vice Chancellor for Administration, Dr. Weena Gera, is the faculty designated to promote the activities related to the research practicum project. They also serve as research co-advisers along with Prof. Kaira Zoe Alburo-Cañete of the UP Cebu College of Social Sciences.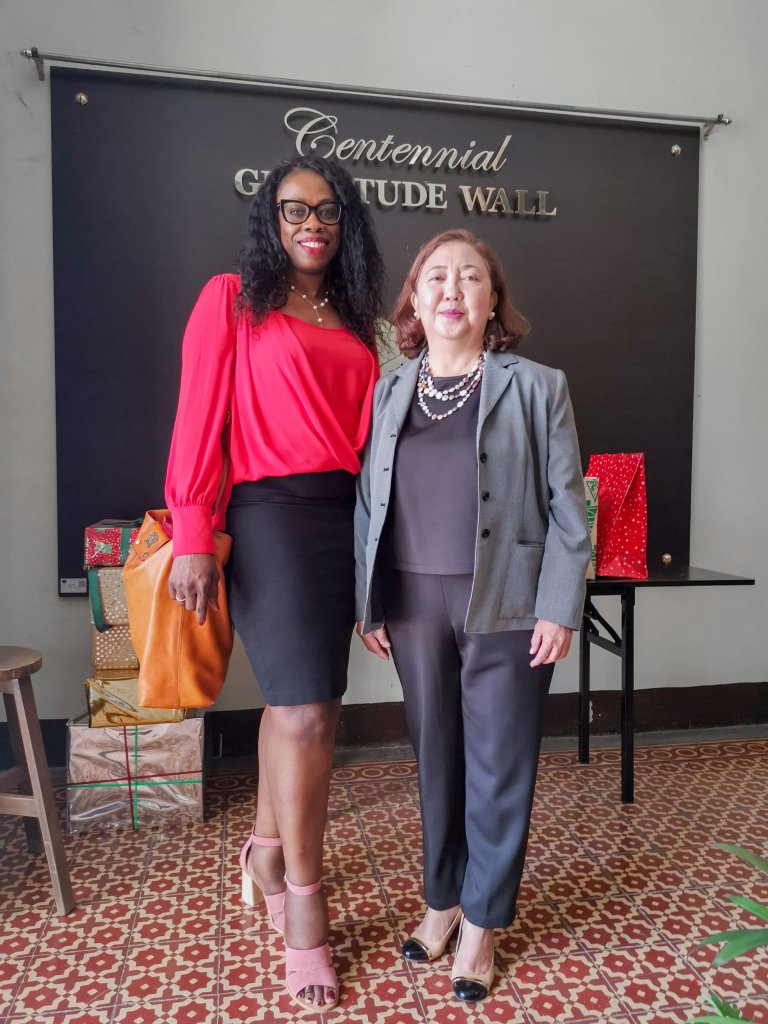 The program exchange is also being coordinated by the UP Cebu Office of International Linkages (OIL), headed by OIL Coordinator Dr. Aurelio Vilbar.
JHU SAIS Women Lead is a global women's leadership development program that works to raise awareness of gap areas in research and advocacy "to create more inclusive, compassionate, and service-oriented societies."
It offers interdisciplinary courses and practicum program, and provide students and alumni with opportunities "to develop their leadership skills and collaborate on action-oriented projects that advance women."