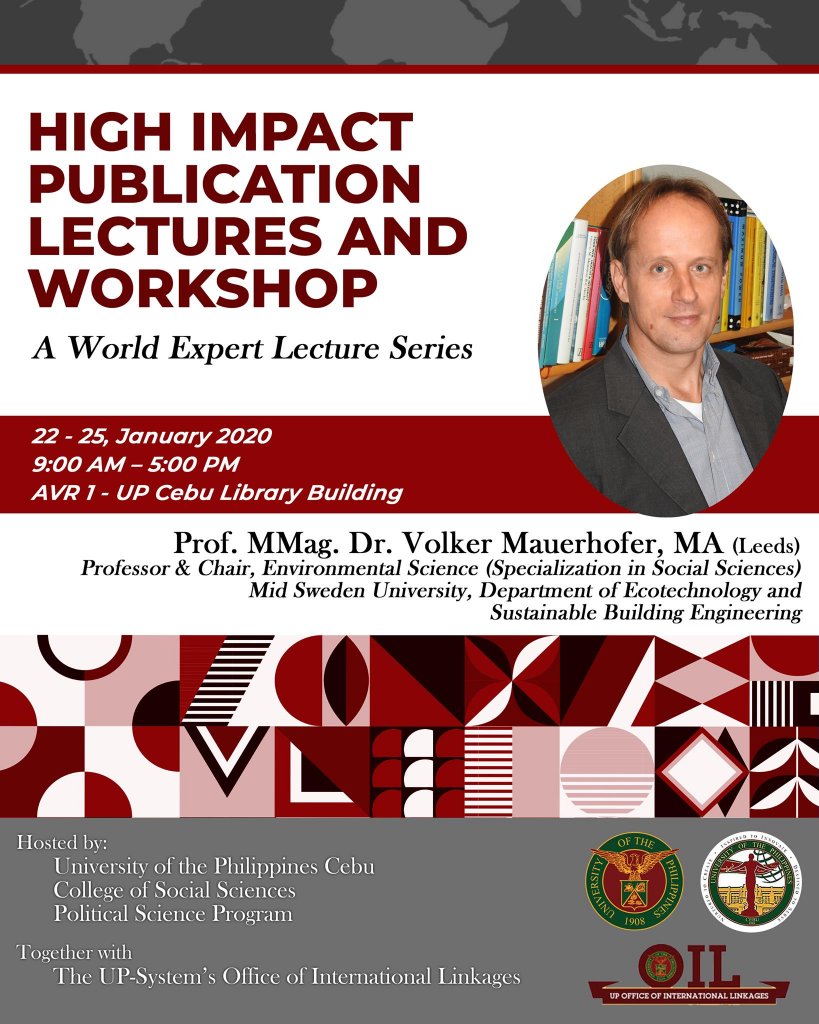 The College of Social Sciences Political Science Program, in collaboration with the UP Cebu Office of International Linkages (OIL) will be conducting a High Impact Publication Lectures and Workshop on January 22-25, 2020.
The resource speaker is Dr. Volker Mauerhofer of Mid Sweden University, a well-published academic and editor of high impact journals. Dr. Mauerhoferand is likewise a global expert on sustainable development and biodiversity-related issues, who has consulted for more than 30 countries across different continents.
Dr. Mauerhofer's expertise in international academic publication will contribute to the UP Cebu College of Social Sciences' efforts to further strengthen its research and publication competencies as the College advances its integrated research and extension agenda for the university.
This is a great opportunity for faculty members and researchers of UP Cebu to strengthen their manuscripts for submission to high impact journal publications.
Interested faculty members and researchers may register in advance through the form in the following link: https://forms.gle/FksHK1mNmhoaxk5LA
[UPDATE]