World Wide Fund for Nature (WWF) Philippines will simultaneously be holding Earth Hour 2020 and launching the #ChangeTheEnding campaign on 28 March 2020
Over the next five years, they will be working closely with their partners in focusing on scaled solutions to address the monumental and urgent environmental challenges facing the present and next generations of Filipinos.
While the situation is grim, we can still #ChangeTheEnding if we start acting today. We want all Filipinos to raise their voice for the planet, and to make nature matter.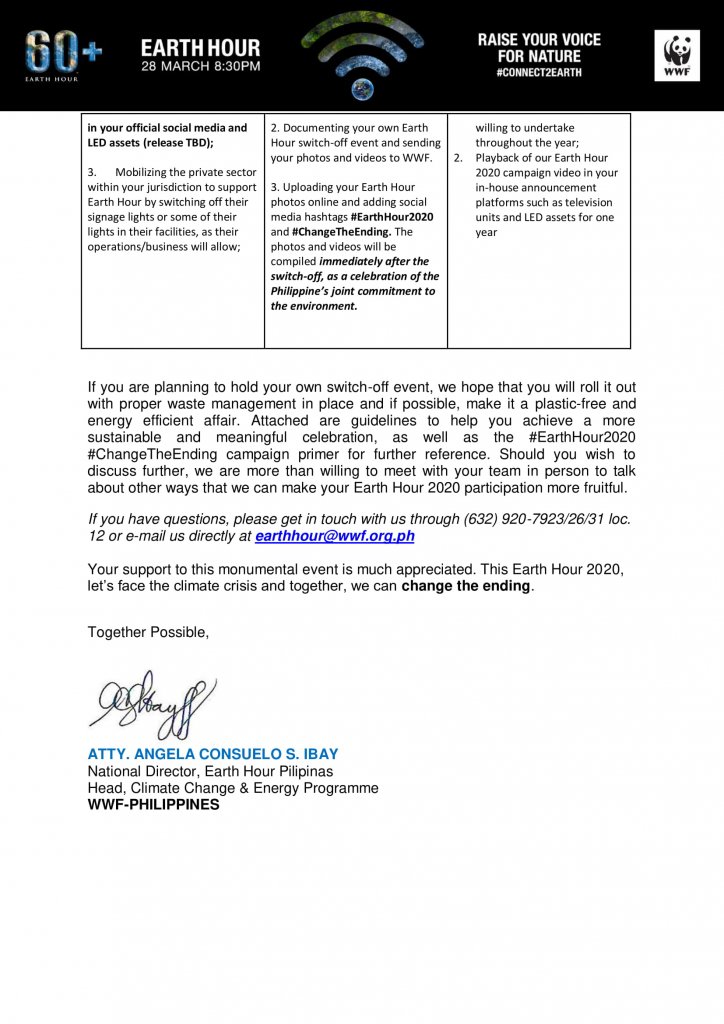 EVENT GUIDELINES