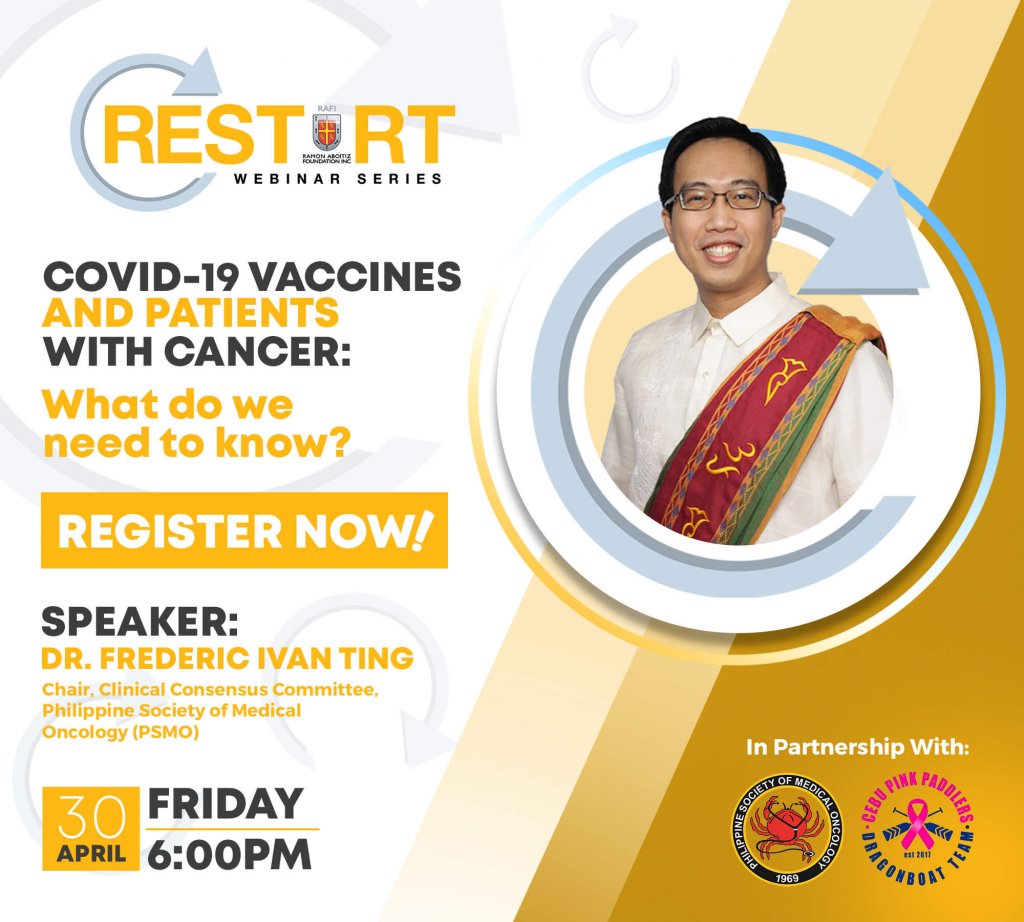 Should cancer patients get the COVID-19 vaccine?
As vaccination efforts continue to roll out, the Ramon Aboitiz Foundation Inc. Restarts aims to empower you with the right information in partnership with the Cancer Experts: Philippine Society of Medical Oncology and Cebu Pink Paddlers Dragonboat Team.
RAFI brings UP Alumnus, Dr. Frederic Ivan Ting as the speaker.
Join this FREE webinar, register through the following link: https://bit.ly/3vh25L2