Allow us to extend our gratitude for your support!
RELATED: [UPDATE] CALL FOR DONATIONS: FabLab is in need of materials to produce PPEs
In spite of this unprecedented situation COVID-19 has put the world in, we are grateful to our community who looks into the welfare of our medical frontliners. This gives us hope and resilience.
To the health centers in Cebu who have been working hard these past few weeks and are continuously doing so.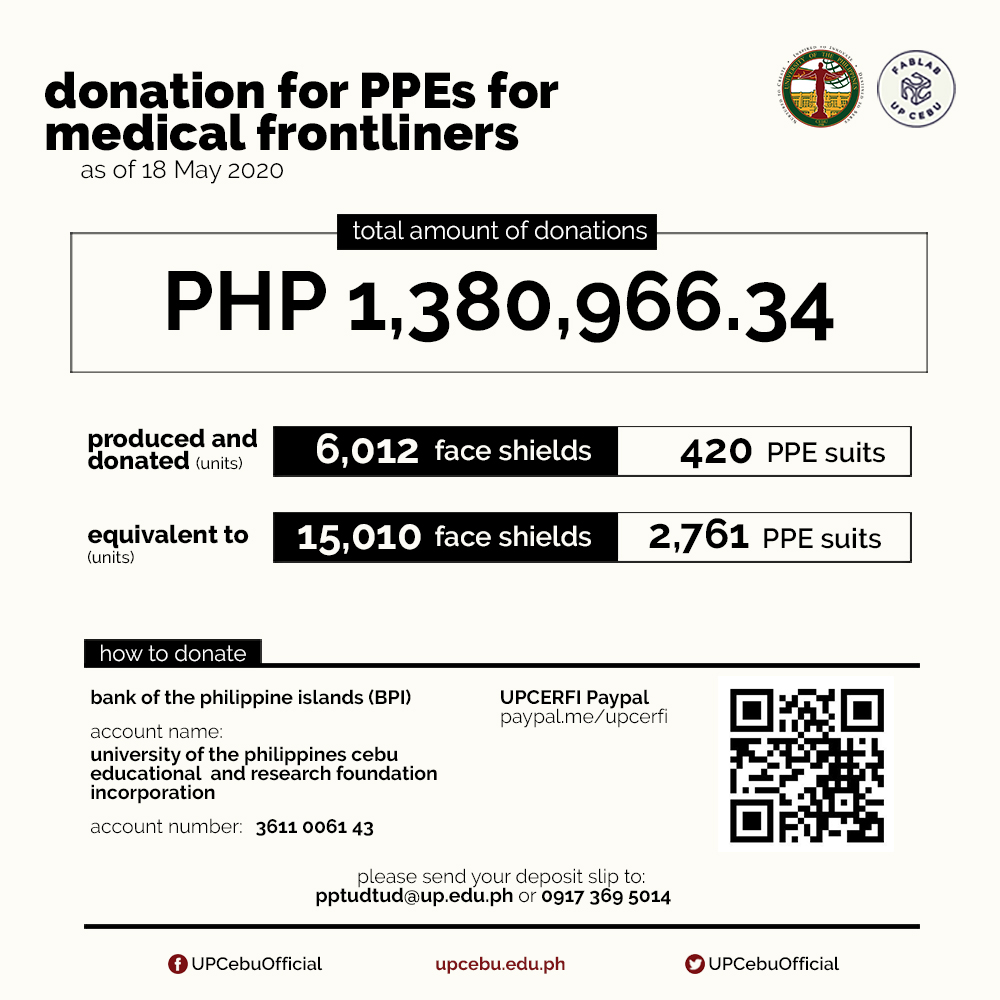 #salamatninyo
#parasabayan
Numbers provided by UPCERFI and FabLab UP Cebu.
Figures posted as of 18 May 2020.