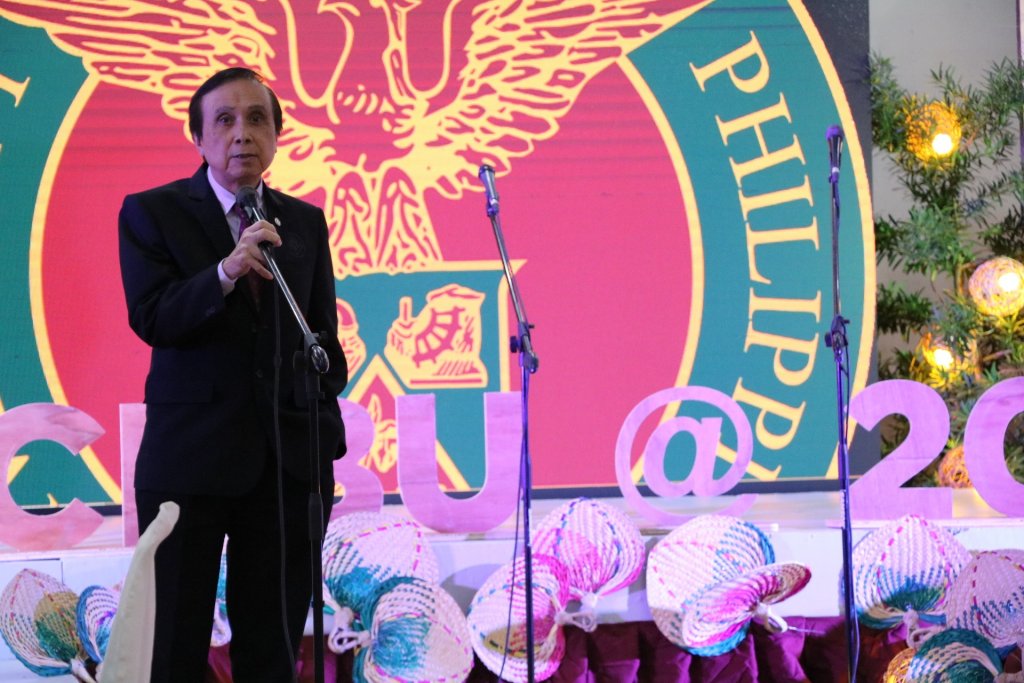 SECRETARY ERNESTO PERNIA GRACES ALUMNI GATHERING AT U.P. CEBU, HIGHLIGHTS SUSTAINED ECONOMIC GROWTH PATH
Dr. Ernesto M. Pernia, Secretary of Socioeconomic Planning, National Economic Development Authority, graced the University of the Philippines Cebu (UP Cebu) alumni gathering on the evening of February 17, 2020, at the Arts and Sciences Hall Lobby in UP Cebu, Lahug, Cebu City.
Secretary Pernia in his keynote speech walked over the 100 participants through important economic data and current policy thrusts of the country. He said that the government continues to focus on its collective long-term vision of transforming the Philippines into a prosperous and predominantly middle-class society, dubbed as AmBisyon Natin 2040 (Our Vision 2040). The program aims to make the life of all Filipinos stable, comfortable, and secure (Matatag, Maginhawa at Panatag na Buhay) by 2040.
Pernia presented data that the Philippine economy is on a high growth path with a 6.4% growth rate during the fourth quarter of 2019. He said the Philippines remained one of the fastest-growing major economies in Asia. Gross Regional Domestic Product (GRDP) in Central Visayas, in particular, grew by 7.6% in 2018.
Driving this growth are household consumption, government spending, public and private investments, exports, agriculture, improvements in logistics and transportation, domestic tourism, entry of new telecommunication players, and sustained demand for office and residential units.
The country's credit rating is also on par with other countries enjoying a positive economic outlook and in fact, is better than Vietnam.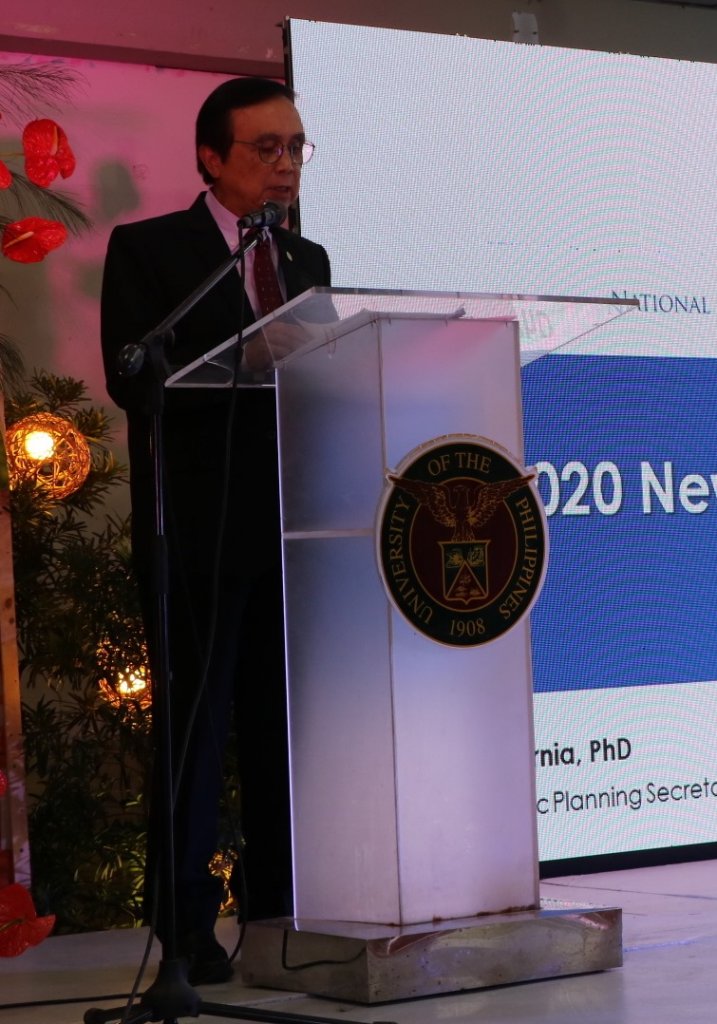 Despite risks to growth like the COVID-19 outbreak, protectionism and disruptions to trade and supply chain, disruptive technologies, and weak global economic growth, Pernia is optimistic that the Philippines is still set to achieve its economic growth targets, citing sound fundamentals in key sectors of the economy including agriculture, manufacturing, and tourism, as well as the administration's big infrastructure program or the Build Build Build.
The Secretary likewise cited the significant progress the country has achieved in reducing poverty from 23.3% in 2015 to 16.6% in 2018, lifting about six million people from poverty. In Central Visayas, full year poverty incidence went down from 29.1% in 2015 to 17.5% in 2018.
The economic chief also briefed the attendees regarding the COVID-19 health crisis that has dampened the region's tourism sector, specifically inbound travels. He advised that in order to address the slowdown of the tourism sector, government agencies should encourage local tourism. The government is also looking at easing out the interest rates to further stimulate economic activity.
Despite the present challenges, there are still positive prospects ahead for the region with several projects earmarked to ease connectivity and movement within the region and between islands like the construction of seaports, airports, and bridges as well as the pedestrianization of roads and the like.
After his speech, Pernia, who is also Professor Emeritus at the University of the Philippines School of Economics and a respected researcher and book author, graciously took questions about pressing policy issues and even local concerns raised by some UP alumni during the gathering.
UP Cebu, led by Chancellor Liza D. Corro, hosted last Monday's alumni gathering which hoped to forge concrete partnerships between the university and its alumni who are interested to learn more about what is happening in their alma mater and who may desire to support its current programs.