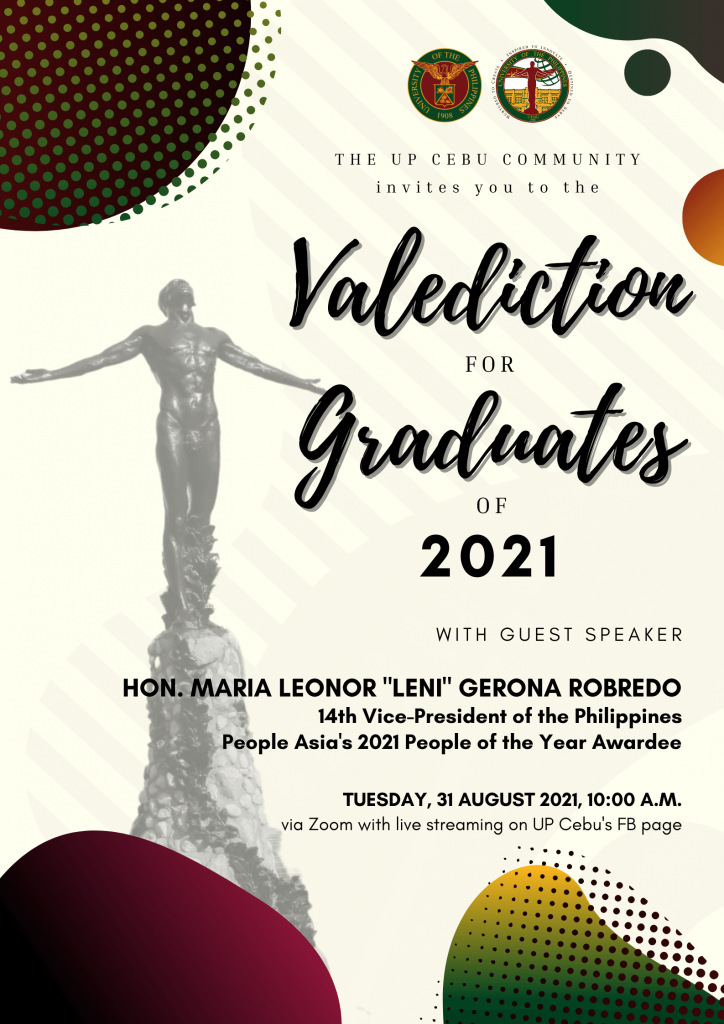 The UP Cebu Community invites you as we give tribute for the hard work and dedication of our 2021 graduates,

With our Guest Speaker, Hon. Maria Leonor "Leni" Gerona Robredo, 14th Vice-President of the Philippines and People Asia's 2021 People of the Year Awardee,

Join us on 31 August 2021 at 10:00AM for the Valediction ceremony via Zoom and live-stream via the UP Cebu Facebook Page.

Save the date and see you there!

#UPCebuValediction2021